Waiting to be included in our Guardian home program.
Before contacting us read all the info below to learn more about what a guardian home is and if you think you qualify.
Basically you are getting paid to own your dog.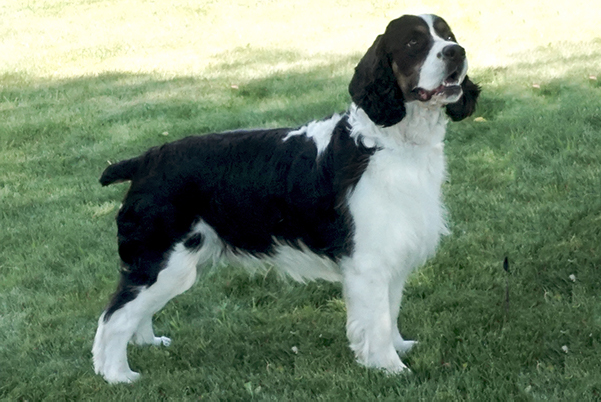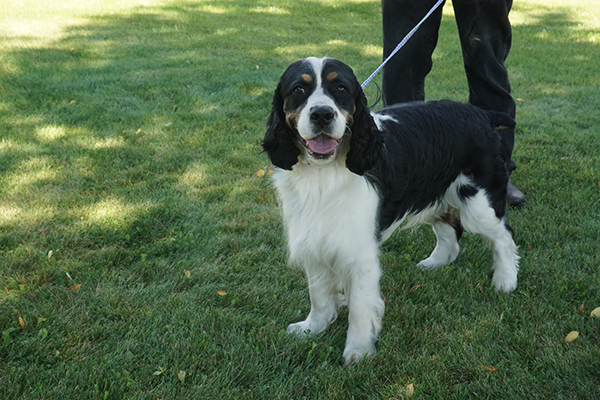 Sam is housetrained and loves hugs and kisses. He needs to stay close to Stevensville. We prefer between Hamilton and Missoula. 
Guardian Home FAQ
What does a Guardian Home mean?
A guardian home is an agreement between Little Flower Springers and an approved family to care for our puppy. The guardian home will pay all pet expenses and Little Flower Springers pays all expenses related to breeding. The approved family will raise one of our breeding dogs in a loving home environment as their own dog. The guardian home will not breed the dog or care for the puppies. The dog will come to Little Flower Springers for breeding and the delivery and raising of the puppies. The dog will stay with us while nursing if she is a female. We prefer too keep the dog within a 60 mile range from our kennel.
Cost of a Guardian Dog
You will pay the $500.00 for the puppy instead of $2000.00. When she is old enough to breed you will receive 10% from each litter for up to five litters from your Guardian Dog.
Why a Guardian home?
We feel that as we age and our children are all gone our Springers won't get enough attention. We want the best for them and by placing in a Guardian home they will get the one on one attention they need. This will be their forever home.
Who is the best fit for a guardian home?
We require that you own yor home and are not renting to ensure stability. We prefer a more quiet home. Until the dog is finished in our breeding program they must not be allowed to go to any parks or busy places where other dogs have been. We don't want them pick to up diseases like Parvo that can be brought back to our kennel.
Requirements to be a guardian home?
Guardian families should have a fenced in yard and no other pets in the home which are not spayed/neutered.
Guardian homes will be required to feed dog food recommended by Little Flower Springers.
Guardian homes are responsible for keeping up with all regular vet appointments and vaccinations The dog must be kept clean and brushed
We will board the guardian during  her heat cycle or if the guardian home needs to go anywhere for a short time "family visits, camping etc."
What is the process for being chosen as a guardian home?
1) Contact us for the application and we will send you one.
2) If approved, Little Flower Springers will interview the potential home and visit and discuss the terms of the contract for guardianship.
3) The puppy will be placed with the approved guardian home when he or she is of age. If no puppies are available for guardianship, approved families will be placed on a wait list.
Still interested?  CONTACT US to set up an appointment for an interview. We will come to your home to make sure your place is fit for a Guardian Dog.